We were honored to have Bruno Beaugrand, who is the founder, designer and chairman of the LUMI brand, as speaker for Waffle Wednesday on January 30th. Bruno has previously worked as an artistic director at Tiffany & Co, especially with the "The Tiffany Mark" watch collection and the "Cocktail" watch project. He also has experience in packaging design and project management for several companies such as L'Oreal, Pepsi Cola, Kraft Foods, Claussen and Oscar Mayer. For us, Bruno came to share his experience of running a wholesale business and to share the best tips for success at an international trade show. What to do and not do at the show to get the most out of it? How does a small brand stay on the surface in a gigantic fashion world turmoil?
Why participate and how to prepare for the trade show?

We started talking about the trade show in general; Why should you participate and what should be taken into account when participating? It is important to remember that cultural differences are great, especially at international fairs. For this reason, it is important to know what is happening in the world. Make the most of the culture of the target country as clear as possible before going to the fair and do your best to adapt to a new culture. Adopting the customs of another culture will also help you approach people in the right way.
In addition to having a clear vision of your product, you also need to know how to showcase the product. What is your brand? What kind of image do you want to give your visitors? In this regard, the visual appearance of the stand should be carefully considered. What kind of furniture do you use, what colors? What is the overall look? If these issues are not carefully considered, the image you give may be in conflict with your brand. If possible, invent something new and fresh for your stand that people remember. It is always positive when you stay in one way or another in the minds of the guests.
When it comes to international trade shows, traveling to another country is hard. However, note that building a stand on site is a physically demanding job. You have to decide whether to do everything yourself or to hire a team to build it. Prepare for the right job beginning only when your stand is ready to be presented and the trade show opens for guests.
Reasons to attend the trade show:
Sales Activities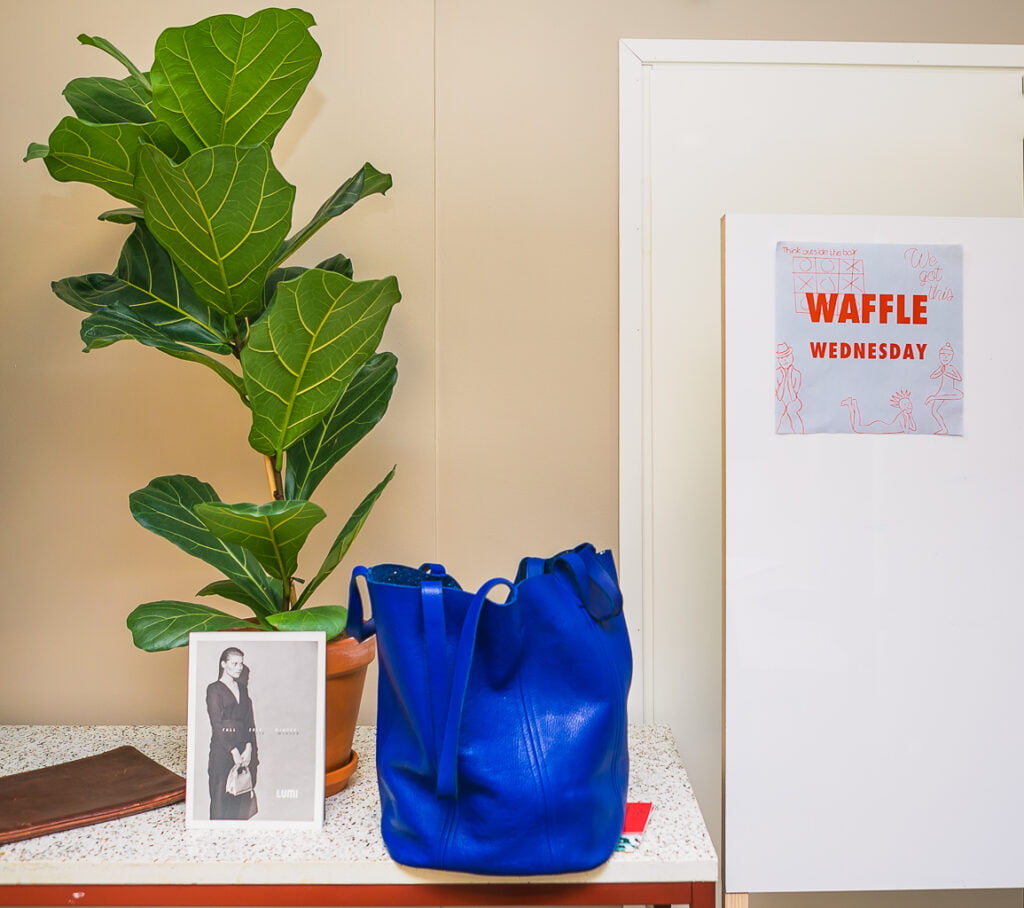 You will meet loyal customers and meet potential new customers
Sell your products
Get contacts to key decision makers
Serve your customers
Other Activities
You're up to date + you can introduce your brand's new innovations
Boost your brand image
Grow your knowledge of fashion business worldwide
Get networked!
How you prepare:

Careful preparation in advance is the best thing you can do before the trade show!
Prepare your staff for the trade show. The most effective tool in this regard is communication
Be active in social media
Give samples of your products
Be constantly aware of what is happening around you
Be sure to do a follow-up carefully!
What should be taken into account at the trade show?
Trade shows should not focus on selling, but by appearing on the scene you will be able to show your knowledge and introduce new products – to enhance the brand image! The most important thing at the show is networking, so try to be as representative as possible and meet as many new people as you can. Without networking, you will also not sell!
It is important to keep in mind that people on your stand represent your brand. Frequent visitors often have a lot of questions that have to be answered. Your brand representatives should show that they are loyal to the brand and really know what they are talking about. This will impress the visitors.
There are a lot of journalists, influencers, stylists, buyers, etc. at the trade shows. Unfortunately, there are also many people who are looking for ideas for their own products and may try to copy your product. That's why it's important to read the people coming to your stand and always know exactly who you are talking to. The best way to do this is to always ask for a business card from the visiting guests arriving at the stand. If you are not careful about whom you share information about your products, it can cause great harm to you and your brand.
Designers and private brands are often a great destination for big companies looking for direction and creative ideas (such as Inditex, H&M and other fast-fashion giants). It is known that these companies can grab ideas from you, implement them and put them on the market in three weeks, just before you start your own production. However, experience shows that luxury brands do the same. Approximately half of the visitors have arrived to follow the trends or, as they say, "inspire" from the work of others. By protecting your own work, you also protect your own future and keep yourself a step ahead of others. Sharing your own ideas can kill your business, and you certainly don't want to make the copier work easier by directing your own plans.
Do this at the trade show:

You are the face of your brand, so spray a little perfume and be proud of what you are doing
Know your shit. Know ALL about your product: figures, materials, shipping, customs codes, customer locations, local competition, business news, etc.
Be positive, don't push, don't be nervous. Take it easy.
It's okay to say NO. Be careful not to share your ideas with the wrong people.
Embrace the local culture, don't fight it. Always take cultural differences into account.
Networking and chatting, with everyone and everywhere. There can be a bigger opportunity around every corner!
In the evenings, you should not go to the hotel room to sleep but to the parties; there you can network. You can meet journalists, buyers and influencers with a much higher probability than at a fair. The best way is to ask potential visitors to visit your stand the next day.
Do not:
Sleep on the stand / show that you are not interested
Be late
Be in a bad mood to receive customers
What is the future of trade shows and wholesale?

The future of the trade shows depends on how they are able to attract different players in the field. High-quality content and good speakers (that no one wants to miss) will play a key role. Virtual and augmented reality will support brands and provide future prospects with easier access to products.
In the future, combining virtual reality with old ways will be irreversible. However, one could imagine that, despite digitalization, fashion will always need to be able to measure the quality of products by seeing them physically. In addition, meeting people and networking will never lose its meaning. On the other hand, no one can say for sure what the future will be.

The future of wholesale and trade shows:

OFFLINE
Fashion trade is constantly evolving
Trends become less seasonal, giving room for a more personal style, and more environmentally friendly consumer behavior
ONLINE (Tools)

Joor
Nuorder
Le New Black
vfairs.com
WeAR select digital
Panorama
Buying Shows
---
Other blog posts what might interested in you:
How can make an impact digitally?
Customer experience – a thing that should be constantly improved